About us

Our work is focused on the new technology industry and providing legal services tailored to specific needs.
We have been dealing with legal protection of data since 2010, before the world heard of GDPR. Supporting Poland's largest social network and other entities over the years, we have had real impact on shaping the authorities' approach in this area. The experience we gained then prepared us organically for the implementation of GDPR for our clients from 2018 onwards.
Thanks to our experience, we made a name for ourselves as special task experts in the field of GDPR. We also deal with intellectual property matters and other issues faced by modern businesses where law and technology meet.
Our clients include mainly IT, TMT and e-commerce companies – both international corporations and domestic software houses. Our services are provided within the framework of individual projects or regular legal services. We provide concrete answers and propose solutions. We offer tools to mitigate risks that arise internally, with partners and with investors.
We are an active member of the Polish Chamber of Information Technology and Telecommunications and – as the only Polish law firm – a partner of ICLG Legal Group in the field of Data Protection and Cyber Security.
We work with agility, use simple language in speaking and writing. We become a part of the client's team. Our focus is effectiveness. This sets us apart and makes tech professionals enjoy working with us. Find out what we can do for you.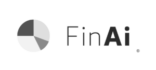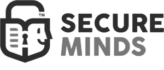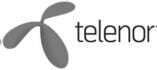 17
Attorneys, legal advisers and tax advisers
over
206
Years of work experience total
over
194
Satisfied Customers
6254
Documents for clients per year
23
Modern IT tools used in everyday work
5
Continents where our clients operate